Connecting to your Demo VM
Our team sent you a welcome email that contains all the information needed to connect to the Cloud Demo VM they set up for you. Please ensure you have all these information available before proceeding with the following steps.
The Cloud Demo VM is a virtual machine hosted in the Azure Cloud. It contains a prepared BiG EVAL installation with many samples and usage scenarios. You can connect to this virtual machines desktop by using a Remote Desktop Client.
Windows
Use this step-to-step guide to connect to the Cloud Demo VM when you have a Windows-based computer.
Open the Startmenu.

Search for "Remote Desktop Connection" and start this application.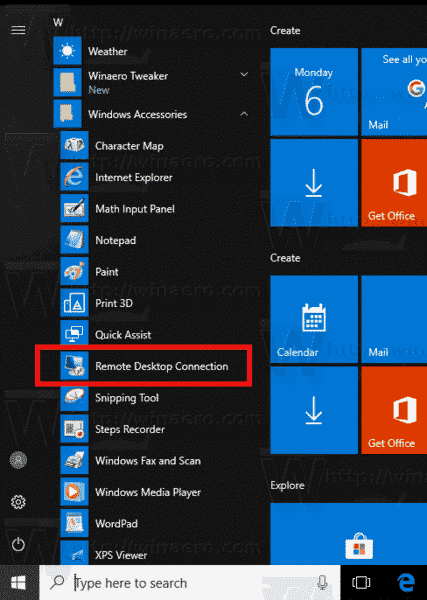 Consult your welcome-email to get the hostname and the port of your virtual machine.
Enter the hostname followed by a colon and the port.
It should look like this:

Click on "Connect".

You get asked to enter your login-credentials. Click on "More Options" and choose "Use another account". Depending on your Windows-Version, it may look a little different.
Consult your welcome-email to get the username and the password and enter them.

The Remote Desktop Connection should now be established and you can start discovering your BiG EVAL Cloud Demo VM.