Technology independent testing
Break the boundaries of technology and system with BiG EVAL. Build tests that work over the boundaries. BiG EVAl supports most of the current database systems and filetypes.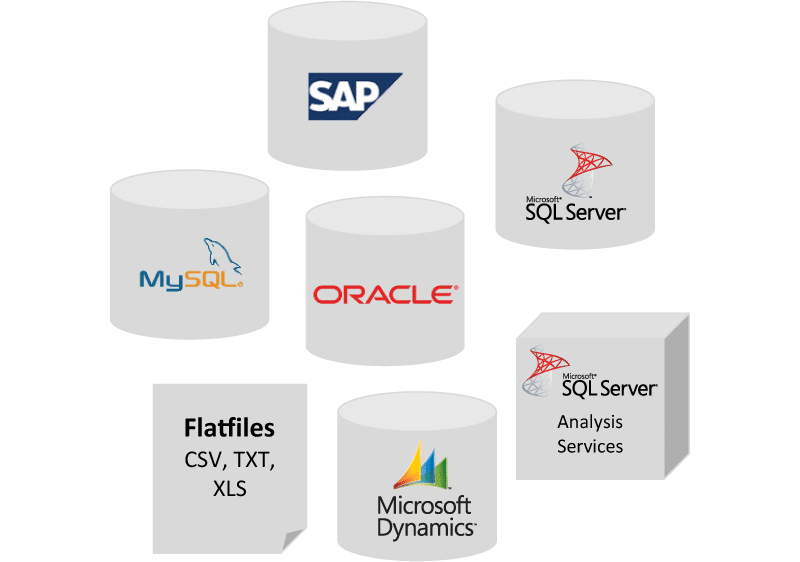 The technology neutral concept of BiG EVAL allows building tests that respect many different systems. e.g. A test compares the employee count between a Microsoft OLAP Cube, an Oracle Data Warehouse and an SAP ERP system.
Request a live demonstration
Supported Technologies
Microsoft SQL Server
Microsoft SQL Server Analysis Services (OLAP and Tabular)
Oracle
IBM DB2
MySQL
Teradata
SAP
All ODBC Datasources
All OLEDB Datasources
CSV, TXT
Microsoft Excel
See the documentation
Technology independent testing